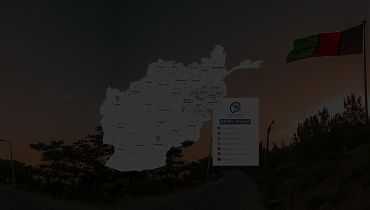 KABUL: Indonesia's government has expressed its 'multidimensional' support to the Afghan peace process and the Afghan nation.
A statement released by the National Security Council (NSC) read that the National Security Adviser Hamdullah Mohib met with the Indonesian delegation on Friday and conferred on the intra-Afghan talks.
While hailing Jakarta's support to the peace process, Mohib stressed that credible International Islamic institutions had prohibited the Taliban's constant fighting and killings.
According to him, fighting has no legitimacy as it was perpetrated only for shedding Afghans' blood.
Meanwhile, the Indonesian Ulema Council Head Jusuf Kalla said: "I come to Afghanistan to meet our brothers, sisters, and ulema, help in the peace process, and I want to say that Indonesia will continue its support to the peace process."
This comes as Afghan Foreign Minister Hanif Atmar had earlier met with the Indonesian delegation and discussed the bilateral relationship and the Afghan peace process.