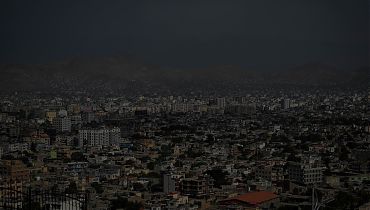 KABUL: U.S. Special Representative for Afghanistan Reconciliation Zalmay Khalilzad has strongly condemned the death of the Free and Fair Election Forum Head Yousaf Rasheed, several doctors working in Puli Charkhi, and women's rights activist Farishta Kohistani.
In a series of tweets on Thursday, he said: "Yousef Rasheed's assassination is reprehensible. We condemn it. We also condemn the recent murder of several doctors working in Puli Charkhi and women's rights activist Farishta Kohistani. Those behind these terrorist attacks must be held accountable."
Khalilzad called Yousef and Farishta essential for any society and underlined that these people should not be "fearful, intimidated, or worse, killed."
Meanwhile, he stressed that living in an environment with so much violence was "no way to live" since "it breeds a climate of fear."
"Fear will drive more Afghans to leave their homeland. Who will then be left to advocate for rights and freedoms? This is not the way a society will thrive and prosper," he underlined.
He further urged the Afghan negotiating parties to intensify their efforts to reach a constructive result and emphasized that a nationwide ceasefire and political settlement remained urgent.
"These targeted killings and assassinations must stop. They threaten the peace process. The Afghan people demand peace […] We stand ready to help," he concluded.