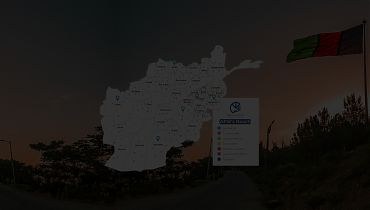 KABUL: The Ministry of Foreign Affairs (MoFA) on Friday flayed the Taliban insurgent group's overt confession that its leadership and fighters reside in Pakistan, calling the country's help to the group 'sacrilegious' for Afghanistan sovereignty.
Reacting to a recent video of the Taliban deputy leader Abdul Ghani Baradar who addressed some members of the group in Karachi this week, the Minister of Foreign Affairs called it a "clear violation of Afghanistan's national sovereignty."
A statement from the ministry read that the presence of the Taliban leaders and their members would continue fueling the ongoing crisis and instability in the region, besides challenging the efforts to ensure lasting peace in Afghanistan.
Meanwhile, MoFA called on Pakistani leaders to prevent Taliban insurgents from using their territory against Afghanistan.
This comes as a video on social media shows Baradar among the Taliban fighters in Karachi, Pakistan, saying that all decisions about the peace process will be finalized in consultation with the Taliban's leadership and council, which exists in Pakistan.